If you are participating in the Whole Life Challenge with Crossfit High Voltage or following the paleo diet this one's for you.
    When trying to follow a healthy diet you have to mix things up enough or food turns into a necessity instead of a pleasure like it used to be. It can get very boring eating grilled chicken and veggies or bun-less burgers week after week. If you are like me, you don't have time to cook gourmet exciting meals day after day. The trick to dieting is having food prepared that you enjoy so you stick with your diet instead of going for the quick and easy drive through or, in my case, a black and white milk shake from In-N-Out 🙂
    This recipe takes about 30 min from start to finish. 20 of which it is in the oven so there really is no excuse. I encourage you to let your inner culinary pro out and have fun changing up the recipe. Add curry spices, chopped cashews or stick to the recipe below for a simple healthy meal. I am a spicy food fan so I usually add some sort of a kick to everything I make.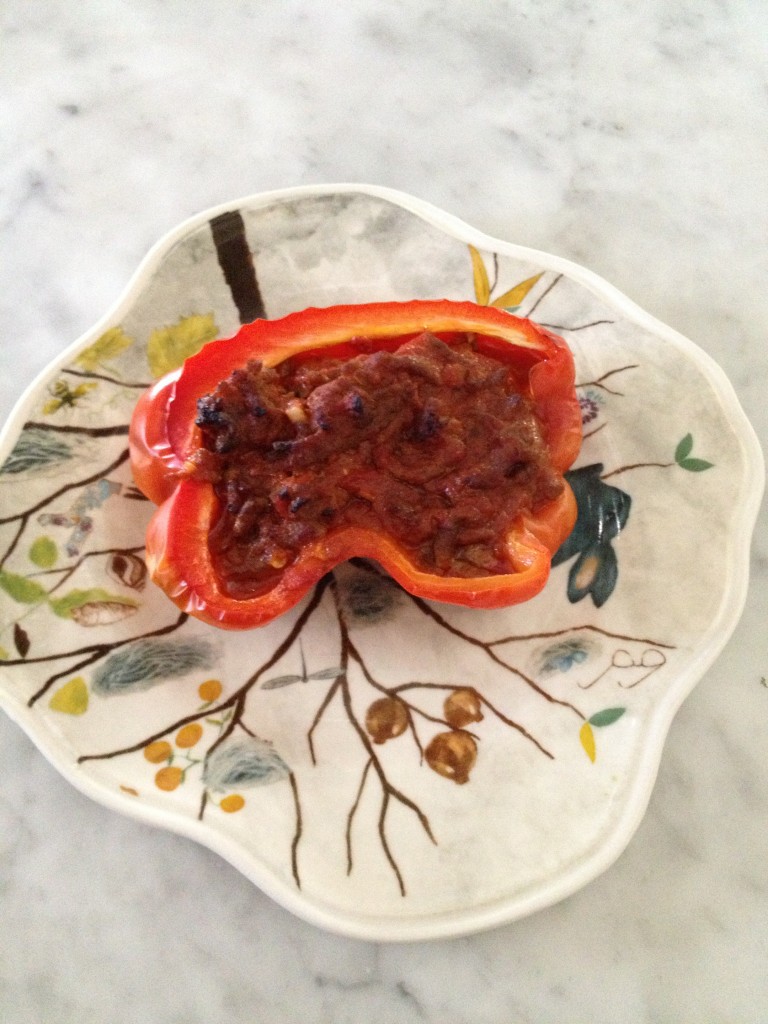 Ingredients:
3/4 lb ground beef, chicken or turkey
4oz tomato sauce
2-4 garlic cloves minced( depends on your preference)
1/8 tsp salt
1/4 tsp ground pepper
2 red bell peppers
Directions:
Preheat oven to 350
Cut peppers in half and discard seeds and stem
In a pan cook meat, garlic, salt and pepper on a medium low heat until almost fully cooked
Add sauce and turn heat down to low for 5min
Fill pepper halves with meat and place in glass dish meat side up
Bake in oven for 15-20min until peppers are soft
Makes 4 servings
Miranda Jade Turbin
From our home to yours, Tina Turbin
If you have any questions or suggestions just email me at info (at) GlutenFreeHelp.info.