Choosing to follow a healthy lifestyle of clean eating and introducing probiotics into your diet is beneficial for everyone in your family! In probiotics helping the gluten-free diet part 1, you will see what being "gluten-free" is all about and understand the importance of adding probiotics to your diet.
Making healthy choices is not always the easiest thing to do. Balancing the busyness of life and work, it can be very difficult to keep up with the gluten-free way of life. Between work, school, sports, and all the other activities we full our days with, it can be so easy to pick up something to eat on the go, but those options may not always be the healthiest.
Fast food restaurants and prepackaged meals make it easy to grab food and go, but fat, preservatives and gluten reign king, which can wreak havoc on our health and energy levels. It is ok to indulge in these options every now and again, as we have all been in a bind and needed something quick and easy. However, it is also important to understand that this should not be a long-term meal plan.
The adherence to a gluten-free diet especially benefits families with members that are celiac or gluten-sensitive. In addition, the addition of probiotics can have great health benefits. At first glance, the addition of probiotics into your diet may seem like a difficult process, but by simply eating more fermented foods or taking supplements, this change can easily be made! Are probiotics an answer to celiac disease? Read on to find out more!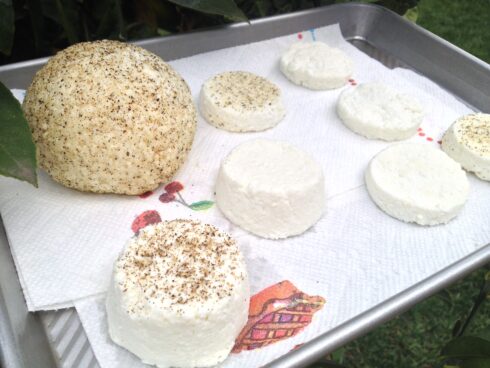 Going Gluten-Free
The term "gluten-free" has become more frequently used in our society. Most of us know someone who is gluten-sensitive, or perhaps you personally have been diagnosed with celiac disease. Over the years, far more research has been conducted on the subject, and more people are getting tested and diagnosed. Alternative gluten-free options are popping up everywhere as the knowledge on the topic has increased.
Celiac disease can best be described as an immune reaction to the protein known as gluten. Gluten is commonly found in wheat, rye, barley and oats. This is a disease that can cause malabsorption of essential nutrients and further leads to malnutrition and other possible health complications.
Testing for celiac disease is easier than ever! Doctors are able to look for raised levels of autoimmune antibodies in blood which can indicate an allergy to gluten. It has been amazing to see just how far the research and understanding of this disease has come over the years!
Being diagnosed with celiac disease can make it challenging to understand that a lifestyle change needs to be implemented to live a healthy life. It can be hard to say goodbye to your favorite gluten-filled foods, but it also opens up a door of endless possibilities for new and delicious foods. I have so much fun developing recipes to fit in with the gluten-free diet and love sharing them with others. This diagnosis does not mean that you cannot enjoy the same foods, it just means we need to get creative in the kitchen!
If we truly want to be healthy, we need to care for our bodies and give it the proper nutrients it needs to function! Each day we are given a choice of what we put in our bodies and decide what it is that will fuel us throughout the day!
Jennifer Landis is a healthy living blogger, mom, yogi, and tea junkie. She enjoys cooking, reading and watching Doctor Who in her free time. She writes about mindfulness, parenting, and clean eating on her blog, Mindfulness Mama.
From our home to yours, Tina Turbin
If you have any questions or suggestions just email me at info (at) GlutenFreeHelp.info.