Tag:
glutenfreehelp contests
The December winner of my Gluten-Free contest was Georgia W. from Glendale, CA, recipient of a lovely bib apron (similar to the one pictured above). She emailed me to say:  "I love the colors and I am wearing it this evening while my daughter, son and I make the Gluten-Free Grandma's Peach pie I found on your site. […]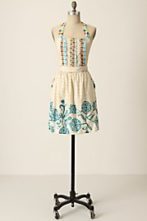 The winner of the Gluten-Free contest of November was Marion P. from Wyoming.  She won an apron similar to the one shown above. Upon receipt of her apron she emailed me to say: "I love my apron Tina. It is perfect." Congratulations Marion and enjoy!