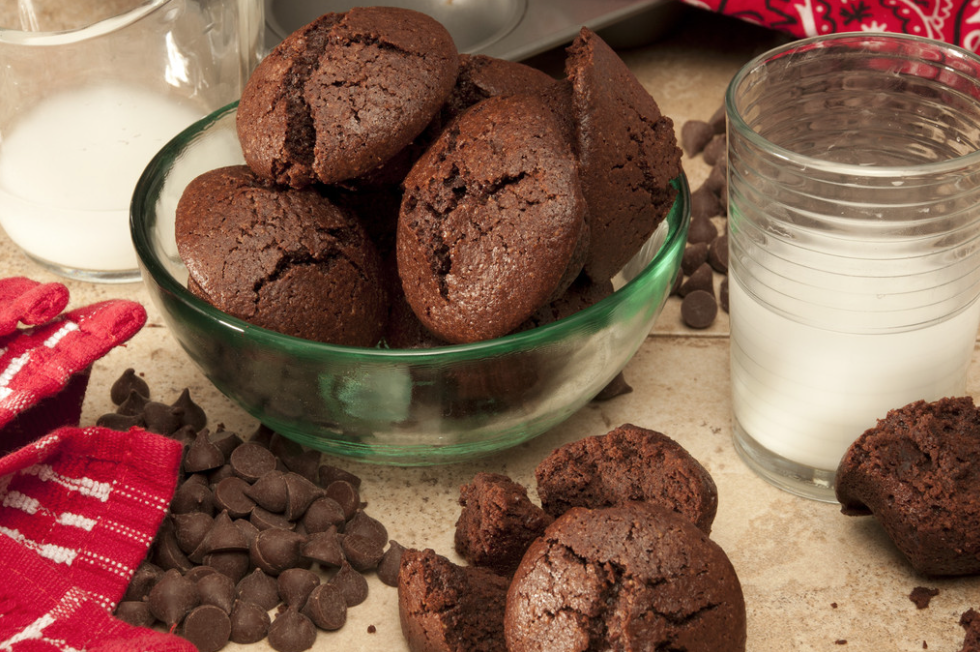 I remember the first time I tried a Flax4Life product. It was their blueberry muffin and I was extremely impressed. Incredibly flavorful, moist and the fiber in these muffins was just awesome. So, when I saw they released new products I pretty much had to try them. I mean, flax brownies? Did someone say chocolate flax brownies to top it off!! Flax 4 life brownies have chocolate written all over them plus they are also 100% grain free, so read on you grain free lovers.
I have eaten enough gluten-free products to be able to differentiate ones that people consider, "these are good for being gluten free" and those that are so good you wouldn't even know they were gluten free. So I was really interested to try all their varieties of brownies, especially since they were titled with one of my favorite words, chocolate!
I started out trying their cappuccino brownie because coffee and chocolate are the perfect combo. DELICIOUS! Wow! Seriously, these were so good. Moist, just like their muffins and absolutely loaded with flavor. The richness of the chocolate with the coffee undertones wasn't overpowering but definitely made any coffee lover's dream come true. Then I tried their regular chocolate brownies. These tied for 1st place as far as I'm concerned with their cappuccino's. These are treats that are definitely worth having around your home!
Since I like to share, the toasted coconut was a crowd favorite as well. I see plenty of people using coconut this sand that to add flavor and it can be overplayed yet not in these brownies. The delicate flakes of coconut added a definite nice texture.
I then tried their dark cherry brownie. Call me an oddball, but I have to admit I am not one for enjoying fruits with my chocolate like so many others. The dark cherry brownies were still tasty but only because it isn't usually my preference I could have just eaten more of the cappuccino ones.:) My husband and mother in law loved them though!
These brownies are the perfectly size. I would say that 2-3 of them would equate to your average bakery muffin. I am all about portion control so I find their size to be really refreshing. It's nice to have something gluten-free. Healthy and premade that isn't so oversized resulting in me feeling like I need to be rolled out of the house after eating one. My husband likes grabbing two of them to eat in the car with his morning coffee on his way to work. Quick and easy, ideal for any mom or wife to have around.
One point that definitely deserves attention is that these are completely grain free. They do have some sugar in them but with the 2grams of protein and 2grams of fiber per brownie, I think it is well worth it. Try heating one up too. Yum! Totally tastes homemade.
From our home to yours, Tina Turbin
If you have any questions or suggestions just email me at info (at) GlutenFreeHelp.info.