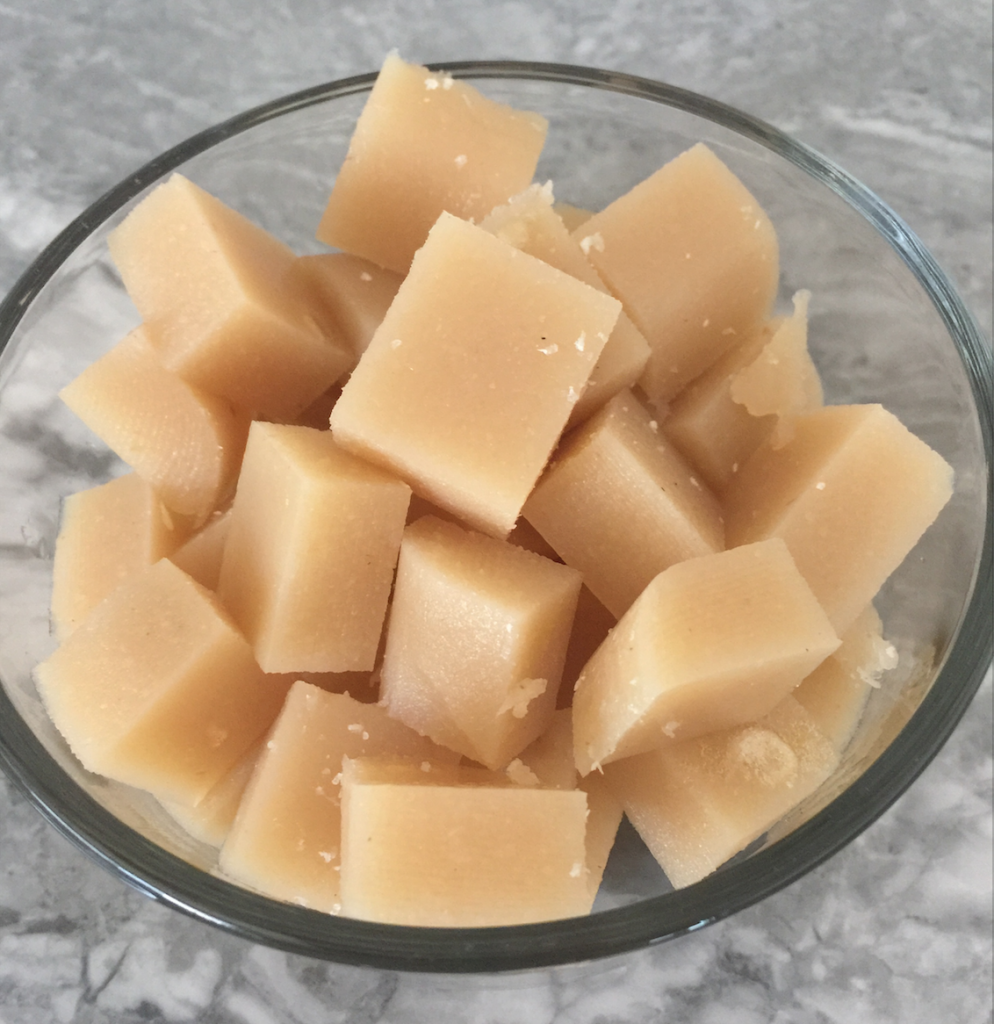 Food is all about balance. Balance means tasty treats too. I am all about treats but since my son is only 13 months old I have to come up with treats on the healthier side. This gluten free nutrition packed jello is extra nutritious because it has the fiber from apple sauce instead of straight juice and gelatin.
If you do not know how beneficial gelatin is you can read about that here. Just to name my favorite benefit, it helps to improve your digestion. This is a big must for me since I have celiac disease. Our immune system is in our gut so the more I can do to boost that the better.
This recipe can be made in cute molds or in a simple dish. You can cut it into squares directly in the dish or even use cookie cutters to cut out additional shapes. I usually cut mine into small squares and place them all in a glass dish in the fridge. This way they last long and are ready to go. The larger your dish you make this gluten free recipe in, the thinner it will come out and the shorter the amount of time it will need to set in the refrigerator. This is also fun to do with your kids as the jello is very easy to cut with a butter knife or plastic knife.
I make most of my son's food from scratch but I do buy food pouches for when out on the go and for quick snacks. One of the ones I buy is apple strawberry. Just two ingredients. This is my son's favorite one for me to use to make this nutrition packed jello. If your child is smaller and you are worried about choking, you can mush up the jello or add it to other foods.
Print
Gluten Free Nutrition Packed Jello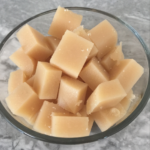 1 oz

Gelatin

1 cup

cold water

3 cups

heated apple sauce
coconut oil for greasing dish
Instructions
Add gelatin to cold water. Stir lightly and let it sit to the side.
Heat the apple sauce until it comes to a light boil.
Add heated apple sauce to the water gelatin mixture and mix well.
Grease glass dish or molds with coconut oil for easier removal.
Pour mixture into dish or molds and place into refrigerator to set.
Let set for approximately 3 hours.
Once it is fully set and no longer liquid, cut into desired shapes or remove from molds.
Enjoy!
http://wellnessmama.com/7419/gelatin-uses/
From our home to yours, Tina Turbin
If you have any questions or suggestions just email me at info (at) GlutenFreeHelp.info.