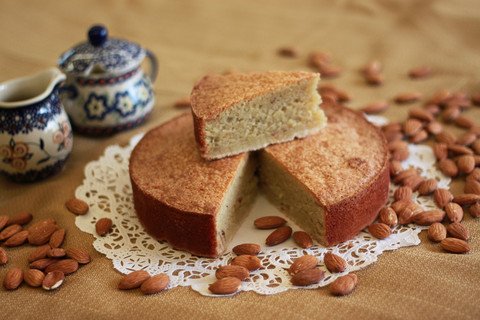 It isn't every day that I come across a fresh, baked-to-order, gluten-free dessert like Madrid Coffee Cakes by husband-and-wife (Sergio and Lia) team committed to making delicious baked goods for their customers.
Sergio comes from a long line of bakers. When he was only 9 years old, he started helping in his father's bakeries in Madrid, Spain. He had a passion for baking and trained under master pastry chefs and bakers and eventually led his father's bakery team at the young age of 17. When Sergio moved to the US, it was only right for him to open his own shop following family tradition. With Sergio being the man in the kitchen and Lia handling all the business side of the bakery, this husband-and-wife team were ready to roll!
Sergio and Lia noticed in their customers a growing concern about eating gluten and listened to their frustrations over not being able to find tasty gluten-free treats. They knew they had to find a way to make their famous baked goods enjoyable to all. After educating themselves in the safety precautions of producing gluten-free items, Madrid Coffee Cakes came up with gluten-free baked goods that not only were gluten-free but also grain- and dairy-free!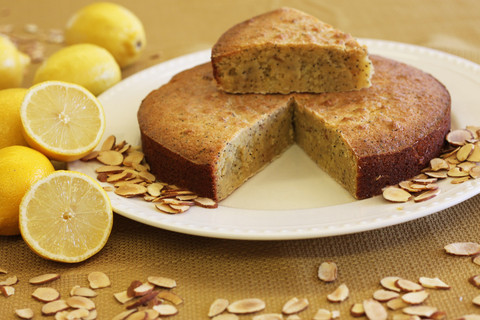 My taste-testing team and I had the pleasure of testing the Madrid Coffee Cakes. If I could describe them a word, I would say: delicious, homemade taste, comfort food at its finest. Ok, maybe that's more than one word, but you get the idea. The newest flavor, lemon-poppy, was my favorite. The last time I had something that was lemon-poppy flavored it was a gluten-filled lemon-poppy muffin, which I recall got me quite sick. To be able to eat something so flavorful that was not only gluten-free but also grain- and dairy-free brought me, my mouth and stomach much joy.
My entire testing team loved all the flavors. We noticed a slight lemony flavor in each one of the coffee cakes. It was refreshing and not something you would expect. Although these cakes are gluten-free, grain-free and dairy-free, they definitely have sugar in them. They don't call them cakes for no reason. If you are in the mood for something sweet and delicious, these cakes could be just what you are looking for.
Madrid Coffee Cakes takes to heart all their customers and you can really tell this by all the close attention they give to customer satisfaction. European desserts have made a name for themselves as being the best for a reason, and you can taste why in Madrid Coffee Cakes.
Click here to check out Madrid Coffee Cakes and to see all their different flavors. Be sure to take advantage of their individual portion cakes while you still can!
Miranda Jade Turbin
To read the Q and A I did with Madrid Coffee Cakes click here.
From our home to yours, Tina Turbin
If you have any questions or suggestions just email me at info (at) GlutenFreeHelp.info.