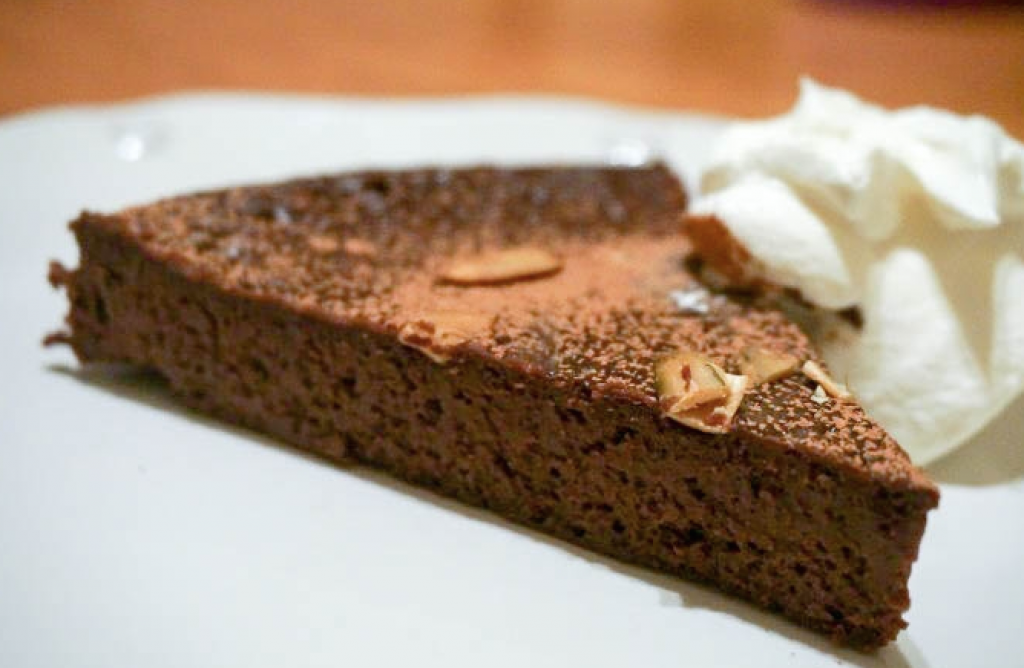 This recipe was contributed by Michelle Francis-Winer, Founder of the Zensweet Company. I hope you enjoy it as much as we have!
Oh my goodness…This Gluten Free Flourless Chocolate Cake is one of the best recipes we've ever made. Everyone, including many kids absolutely love this gluten-free cake. It has a very dark chocolate flavor which is a little intense if you are not used to very dark chocolate. Despite this rich flavor, kids actually really like it. This cake is rich but not overly filling. It tastes very dark, lightly sweet and very pure. The are only a few ingredients in the recipe and you can really taste the pure and organic flavor compared to bakery bought flourless cakes.
Ingredients:
5 eggs, beaten
10 ounces 70% cocoa content organic chocolate
10 TBSP melted organic butter
1/2 cup ZenSweet
2 tsp high quality vanilla extract
1/2 tsp Himalayan salt
Directions:
Preheat your oven to 350 degree F.
In a medium size mixing bowl, beat 5 eggs until fluffy.
Add ZenSweet, vanilla, and salt and mix well into the eggs.
In a saucepan, melt the butter over low heat and gradually add the chocolate stirring constantly to melt without burning.
Pour 1/3 of the chocolate mixture into the eggs and stir well to combine.
Add the remaining 2/3 of the chocolate mixture gradually as you do not want to overheat the eggs.
Cut a piece of parchment paper to fit the bottom of an 8 or 9-inch spring form pan.
Grease the parchment with butter or coconut oil.
Pour the batter into the spring form pan and bake at 350 degree Fahrenheit for 25 minutes.
You want the cake to be firm to the touch, but not jiggly even though it may have a slightly shiny appearance.
Serve with fresh whipped cream and berries for an extra treat!
This recipe was contributed by Michelle Francis-Winer. Please email her with any questions about Zensweet or this recipe to ZenSweetCo@gmail.com
From our home to yours, Tina Turbin
If you have any questions or suggestions just email me at info (at) GlutenFreeHelp.info.