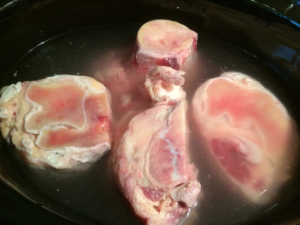 If you have celiac disease (or gluten intolerance) like I do, then you can understand the challenges that go along with following a gluten free diet "done right." I am continuously learning and honing my skills in the kitchen to recreate my old favorite recipes. I also strive to use the most nutrient-dense and "gut-friendly" ingredients to keep my health in check. Coming up with new recipes that meet those requirements can be difficult and time consuming, but the end result is always worth it! Recently, I have become interested in the relationship between celiac and bone broth benefits.
To help others on their gluten-free journey, I share information and an extensive collection of recipes on my gluten-free help website. I love all kinds of wholesome gluten-free foods, and one of my new favorites is bone broth, made with quality, grass-fed beef. I've been reading a lot about bone broth, and I'm quite amazed by its power! It's also fascinating to learn about the relationship between celiac and bone broth benefits! Individuals with celiac disease are often deficient in certain minerals and vitamins. Bone broth is a great way to give our body the many minerals and other nutrients it needs to thrive.
Why are minerals so important for good health? For one, celiacs are at risk of osteoporosis (bone loss). Minerals help us to build strong bones, muscle, and blood. For another, broths are also great for boosting your immune system. And this is just the beginning of the benefits of bone broth! Since I want to "beef up" the amount of minerals in my meals, bone broth will certainly be a go-to in my gluten-free diet for a long time. Time for you to get gluten-free cooking—check out some of bone broth's best benefits below!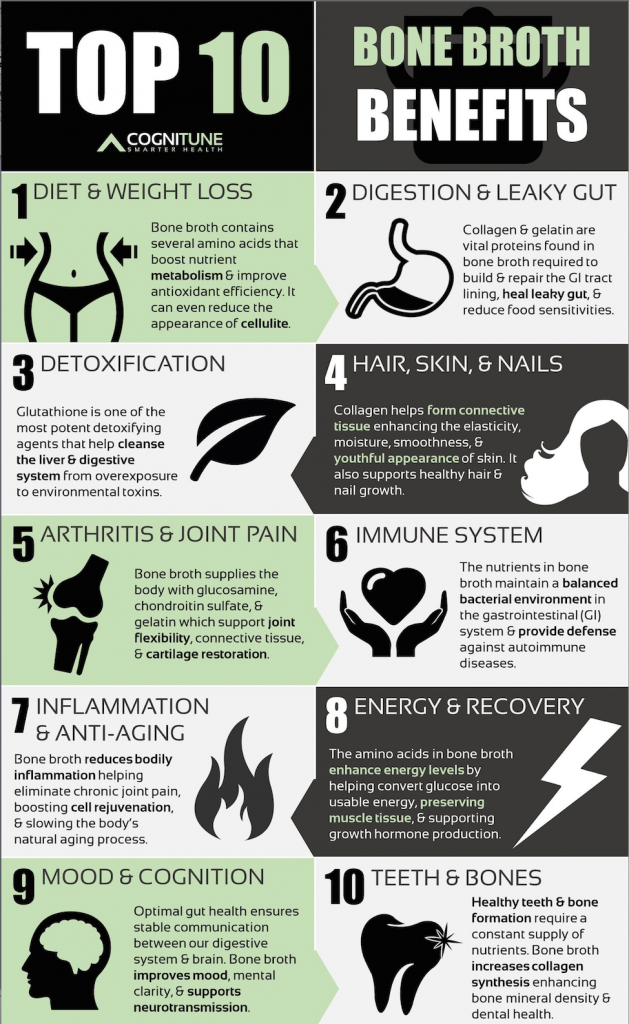 The original source of the bone broth infographic in this article can be found here: https://www.cognitune.com/bone-broth-benefits/
From our home to yours, Tina Turbin
If you have any questions or suggestions just email me at info (at) GlutenFreeHelp.info.