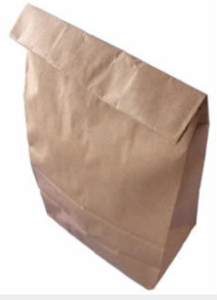 Bento box lunches are not only beautiful, they're a practical way to pack a varied, fresh, gluten-free lunch that makes you or your child look forward to lunchtime. After all, who doesn't want to partake in such an aesthetically presented meal?
Although bento boxes might seem like a new trend – thanks to their growing prevalence on Instagram and other photo-sharing sites, they've actually been around since sixteenth-century Japan.
Natural grazers, kids are especially drawn to bento box lunches because they allow for nibbling on a variety of favorite foods at the same time. But Bento boxes aren't just for little ones—grownups can avail themselves of this fun packing method as a way to eat healthier, more exciting lunches.
Prep at the Beginning of the Week
In the middle of the week and in the rush to get ready in the mornings, it may be hard to find the time and willpower to create your gluten-free bento lunch. I recommend setting aside time on Sundays or at the beginning of the week for chopping up and preparing your items. Then store them in Tupperware containers for easy access throughout the week.
Leftover Skewers
It may look like beautiful bento box meals take a lot of time to make, but this doesn't have to be the case. Skewering leftover chicken, shrimp, and other items can make for an easy bento meal. Intersperse the protein on the skewers with vegetables or even berries for a fun mix of flavors.
Get Inspired
You can find a ton of inspiration for your gluten-free bento boxes on Instagram, Pinterest, and other similar websites. Keep a Pinterest board yourself and pin new favorites on a continual basis. Some bento boxes, with their colorful themes and creative combinations of food, are breathtaking and will motivate you to create some fun bento lunches of your own.
Your Turn
What are your favorite gluten-free bento box meals? Comment below, and feel free to include pictures of your creations!
Sources:
http://web-japan.org/kidsweb/virtual/bento/bento02.html
From our home to yours, Tina Turbin
If you have any questions or suggestions just email me at info (at) GlutenFreeHelp.info.