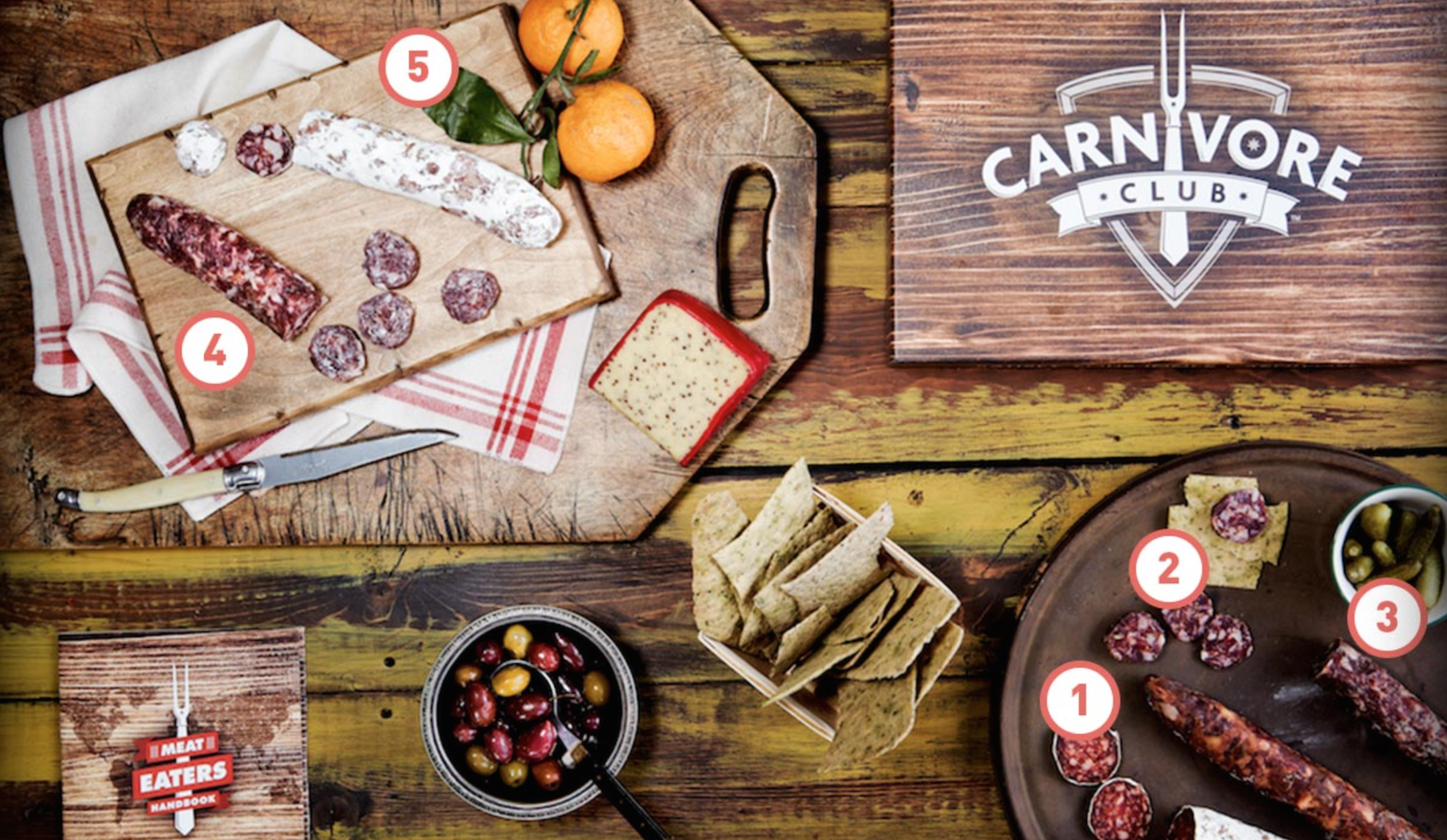 Many of us have heard of online memberships that send you a box every month, every other month, etc. I first noticed them in the beauty industry and then they extended to dog products, kid products, jewelry, etc. With busy lives it is so rewarding to get a fun and special box delivered to your home with extra special items. Well good news, if you are a carnivore, there is a box especially for you!
Carnivore club is the ultimate box of hand selected specialty meats. Everything from beef jerky to sausages to chorizo to bacon. All high quality and most likely from companies you would never get your hands on without Carnivore Club.
I decided I had to check it out for myself. The box arrived and was filled with a bunch of different items. I have to admit, it was pretty exciting! I had an assortment of different gluten-free sausages and meats just ready for me to bite into. Each one delicious!
I especially think this box would be perfect as a gift. Great for the holidays or as a house warming gift. Something I bet nobody would get from anyone else. As soon as mine arrived I thought of many charcuterie loving friends who would totally appreciate a box of their own. Especially for the true foodie. I still have a lot of meat leftover. I didn't realize how much was in a box until it arrived!
Each month the items change and there are constantly little specials as well. Like for father's day you can get it delivered in a keepsake box. You can check out their past boxes here.
From our home to yours, Tina Turbin
If you have any questions or suggestions just email me at info (at) GlutenFreeHelp.info.