For a fun family night make these gluten-free, grain-free hamburgers as a treat for the whole family! Make them as spicy as you like.
INGREDIENTS:
Enough ground beef for 4 medium sized hamburgers.
1/4 onion chopped up very small.
2-3 tbs (depending on how spicy you like your food) Cajun Choice blackening spice.
DIRECTIONS:
Put all meat into a mixing bowl (make sure your meat isn't frozen at all!)
Add onion and mix well.
Add all of the Cajun choice blacking seasoning and mix well.
Divide the meat evenly and make 4 round burgers. Make sure burgers aren't too thick or else you will have a hard time cooking them. When you cook burgers they get thicker naturally so you can make them pretty thin.
Heat in a pan over medium heat about 1tbs olive oil.
Once oil is warm add all hamburgers.
Cook for 2 min on medium heat on 1st side.
Flip all burgers onto the other side and cook on medium heat for another 2 min.
After this turn your heat down to low and let the burgers cook through.
Cooking the burgers on high on both sides will trap in the flavor and make your burgers juicier.
If you are really into spicy food like me you can sprinkle some more of the blackening spice on top of the burger after you flip it onto its second side.
Depending on how thick your burger is and how you like your meat (medium, medium rare, etc) the time will vary.
If  you are new to cooking and aren't sure take one of the burgers off onto a plate or cutting board and cut into it from the center to one of the sides. this way you can check to see how pink it is in the inside.
Make sure all your burgers are the same thickness so they cook evenly.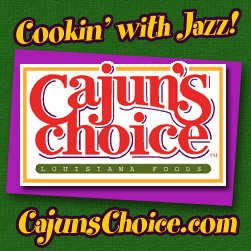 Tina Turbin
k.m.
From our home to yours, Tina Turbin
If you have any questions or suggestions just email me at info (at) GlutenFreeHelp.info.