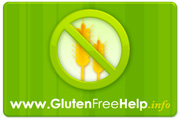 The perfect afterschool snack or movie time treat. Dip your favorite gluten-free chips and crackers into this!
INGREDIENTS:
1 med red bell pepper, seeded and rough chopped
2 tbsp paprika
1 tsp chipotle powder
2 tbsp lime juice
1 ½ c water
1 tsp ground cumin
2 tsp sea salt
3 tbsp nutritional yeast
2 tbsp date paste
2 ½ c cashews, soaked at least 4 hours
DIRECTIONS:
Blend all ingredients together until very smooth.
Miranda Jade Turbin
k.m.
From our home to yours, Tina Turbin
If you have any questions or suggestions just email me at info (at) GlutenFreeHelp.info.