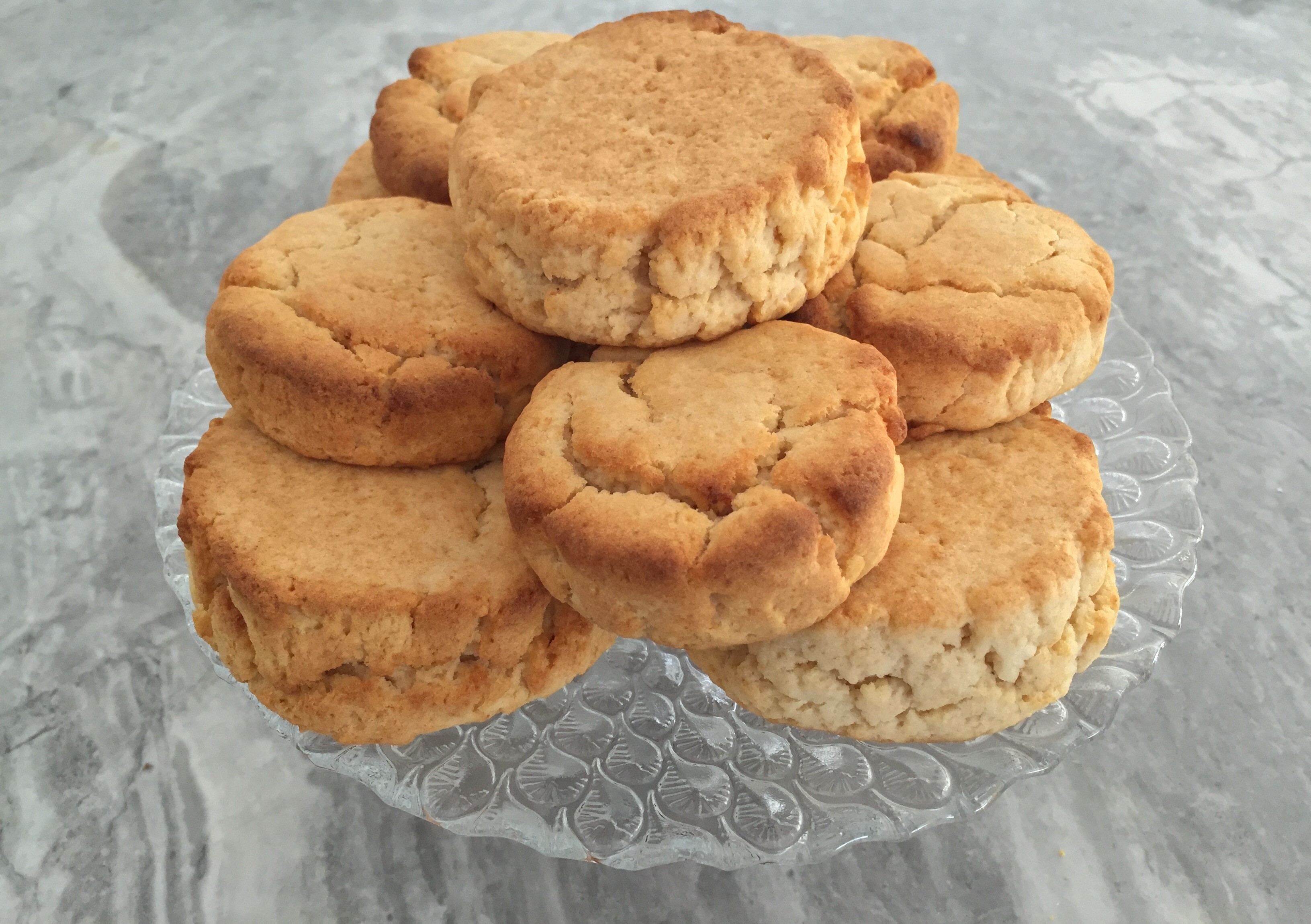 This morning while my son was playing with his toys, I decided to quickly make some gluten-free biscuits. I was craving them and they are nearly impossible to find at the grocery store. While making the biscuits, it occurred to me that I've learned some gluten-free tips and tricks along the way that I take for granted; and that have really helped me.
Baking has got to be one of the most pleasurable things for me. It fills the house with the most delicious smells and while that timer is counting down I can play with my son, Brixton. One of the most common issues I hear people have with gluten-free baking is how precise it needs to be. Yes, this can be the case with baking and especially gluten-free baking. If you miss one ingredient or add a little too much of something you may not know until it is way too late.
It isn't like cooking some veggies on the stove and if they don't taste quite right you just add a little of this or that and "voila" it's good. What I find so delightful with baking is the precision though. I know that every time I make my mom's delicious gluten-free chocolate chip cookies that they are going to turn out just as good as the last time and bake for exactly the same amount of time. As long as I don't change anything of course.
I've been baking for as long as I can remember with my mother. I now put my son in his high chair with a spatula in his hand or hold him on my hip so he can see inside the mixer and smile with excitement. I look forward to the future when he can help me even more in the kitchen.
First thing's first: ALWAYS read through all ingredients and directions before you do anything. I cannot stress this enough. I am guilty of not doing this and have really learned my lesson. The last thing you want is to have your recipe almost complete and then realize you need parchment or a specific tool which you do not have.
Mise en place: Which is a French term meaning "putting in place". This refers to getting all the ingredients and items you will need for your recipe out and ready to go before starting a recipe. That means taking out the two eggs you need, measuring out the ½ cup of milk, etc. By doing this you have everything set up. No way to err in putting too much or too little of something and once again this eliminates the possibility of not having something you may need.
Set your oven first: Always set that oven temperature ahead of time. Temperature is extremely important in baking. If something takes too long to cook due to too low a temperature or cooks too fast due to it being too hot, you will not get the same results.
Start out with something easy: Give yourself a break! You do not need to make some fancy schmancy recipe that even the hosts on Cake Wars don't know how to make. Find a box recipe that requires basics like eggs, milk, oil or butter so you have an easier time. As you get more experienced, you can start experimenting with different gluten-free all purpose flours or even make your own.
Scale: If you were to measure out 5 different bowls all containing 1 cup of flour, I promise they would all be very different weights. As you start advancing into recipes that are completely from scratch, always use a scale to measure so your recipe comes out the same every time. My scale and my KitchenAid mixer are the two kitchen items I couldn't live without.
Last but not least: If you do not succeed, try try again. We tell our kids not to give up, so why should we?
Now I am going to go eat one of these gluten-free biscuits that Brixton and I made this morning with the help of XO Baking Co.'s biscuit mix. The mix comes in a box called "Biscuit and Scone Gourmet Baking Mix" (pictured above) and is so quick and easy to prepare.
Miranda Jade
From our home to yours, Tina Turbin
If you have any questions or suggestions just email me at info (at) GlutenFreeHelp.info.