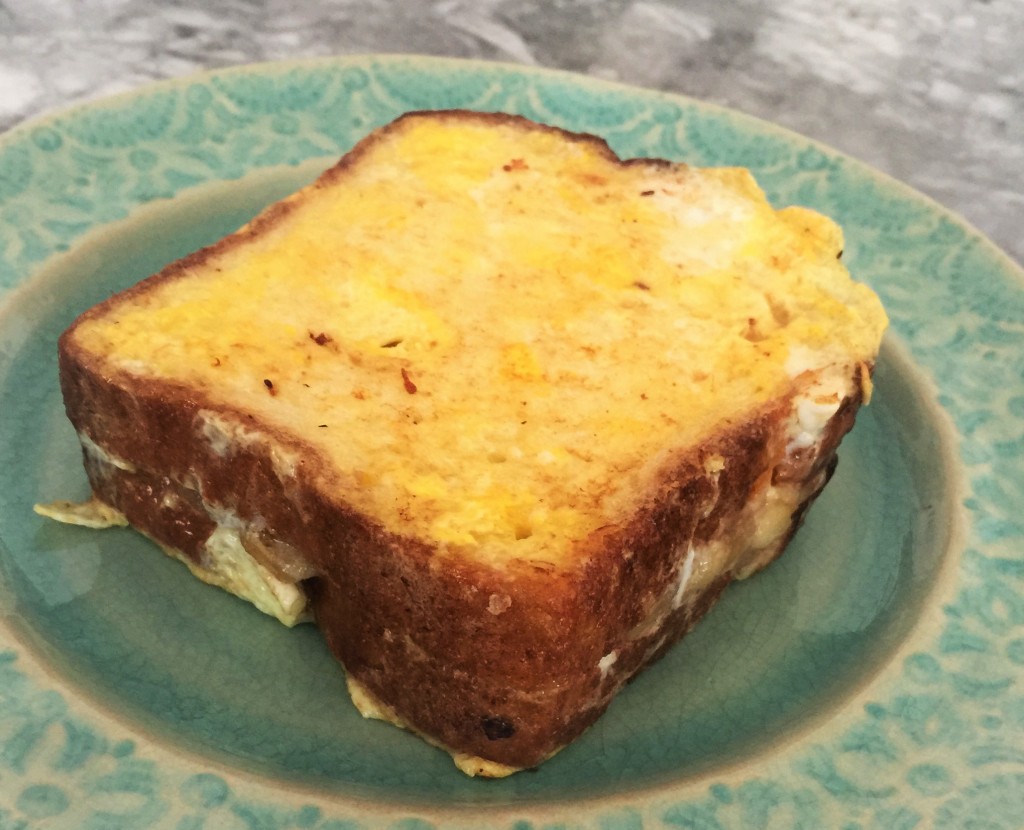 This morning I was mashing up a banana for my gluten-free son Brixton and had a bunch left over.  I thought to myself, "What can I make with ¾ of a banana?" I was obviously hungry and in no mood to put in the time for banana bread so I came up with the idea of this gluten-free, sugar-free banana stuffed french toast that will knock your socks off.
Think of a cross between banana bread and french toast without having to bake. I don't have a lot of time to do brunch with my friends since I have a 1 year old so this  made me feel like I was at a fancy brunch spot in the comfort of my pajamas.
This is a semi homemade recipe since I used store bought gluten-free bread. You can use homemade bread if you have it on hand as well. I like Udi's white sandwich bread for french toast. We don't eat a lot of bread so I store it in the freezer for longer shelf life.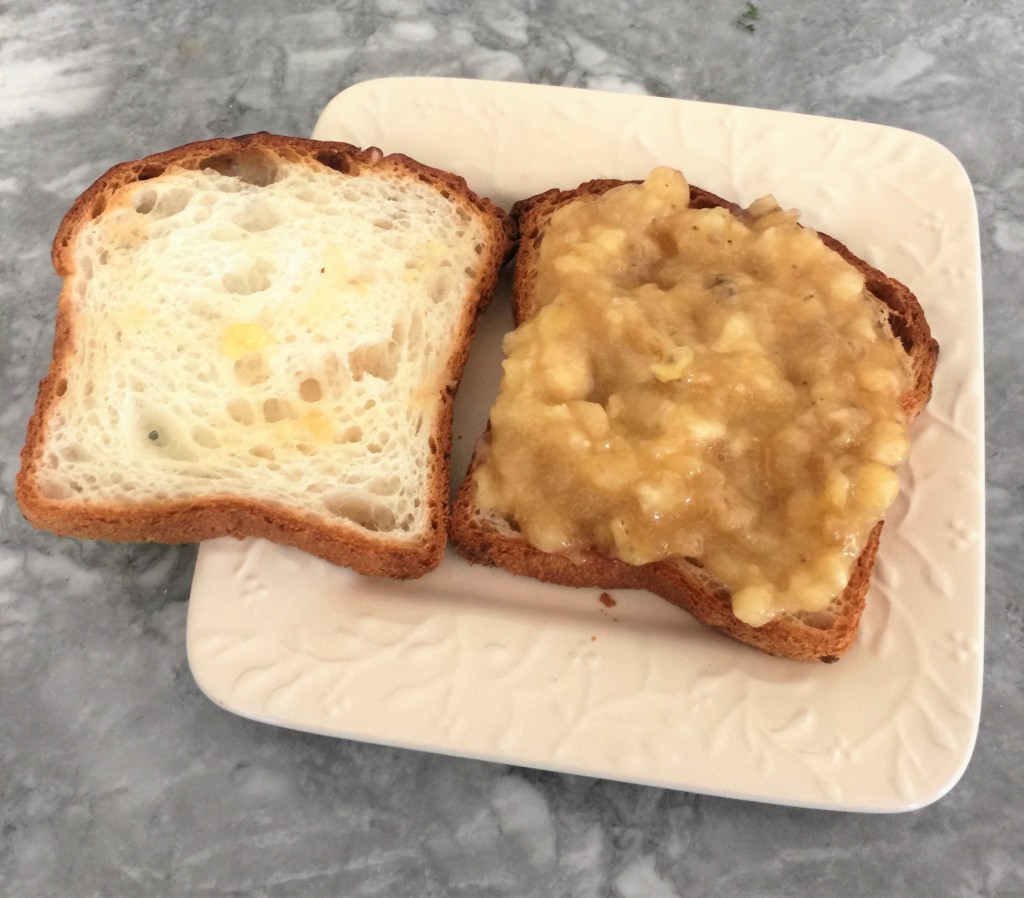 INGREDIENTS:
1 ripe banana
1 egg
2 slices of gluten-free bread
Butter, coconut oil or ghee for cooking
OPTIONAL: ¼ teaspoon brown sugar
OPTIONAL: maple syrup
DIRECTIONS:
Take your banana and mash it up very well with a fork.
Place banana in a well-oiled pan (use butter, coconut oil or ghee) and cook for 1 minute so the sugars release more from the banana and it softens.
Remove banana from the heat.
Add in brown sugar to warm your banana if you want more of a dessert taste (it is sweet without it though).
Take both slices of bread and toast just to a level 2 or 3 (you don't want to cook bread a lot. Just a little so it holds the egg better and doesn't fall apart).
Place banana between both slices of bread so it looks like a sandwich (as pictured above).
In a large bowl or rectangular dish, add the egg and whisk well.
Place entire "banana sandwich" into the whisked egg and coat both sides. It should soak up almost all of your egg.
In a well-oiled pan (use butter, coconut oil or ghee), cook on medium heat on both larger sides.
Then cook lightly on the 4 smaller sides so the crust gets cooked and banana stays inside.
Remove from heat and enjoy!
NOTE:
You can add maple syrup for dipping if you want but it is very sweet and moist without it.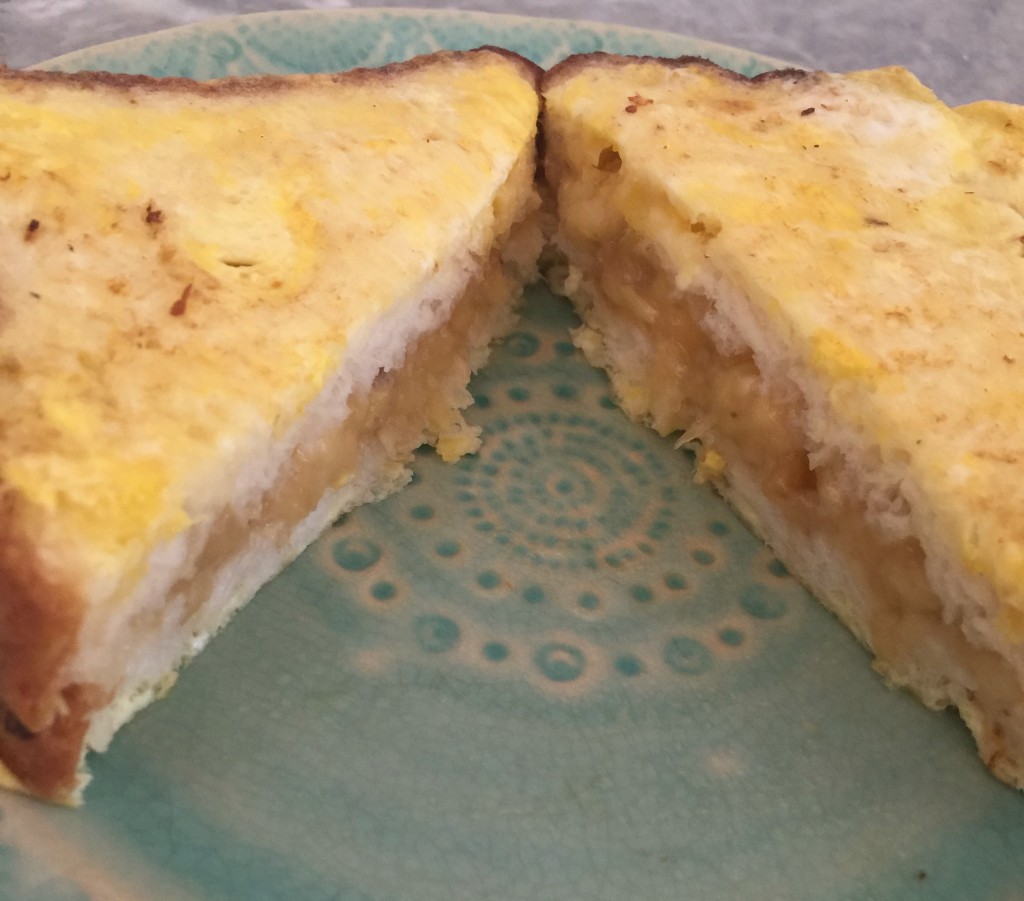 Miranda Jade
From our home to yours, Tina Turbin
If you have any questions or suggestions just email me at info (at) GlutenFreeHelp.info.