Dedicated-facility-ingredient certification, routinely-tested, gluten-free-delicious in every single Nonuttin' bite! Now, that's a mouthful, but we all are raving about Alana Elliot's various Nonuttin' products with our mouths full of these delicious treats. They are all made with very fresh ingredients and full of flavor from healthy ingredients.
The granola bars are as good as the "real deal," and the granola clusters are full of flavor as-is or enjoyed as a supplement a yummy dessert.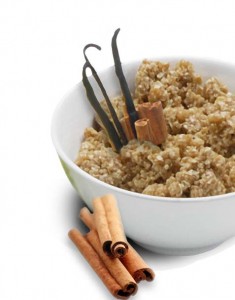 The packaging is totally adorable, kid-friendly in appeal, and anyone young or old will not only get a kick out of eating these treats but will feel as if their little craving has been fully satisfied.
[youtube]http://www.youtube.com/watch?v=X3c70S7tvuM[/youtube]
Alana created recipes in her kitchen to satisfy the needs of her two kids who have multiple allergies, beginning with her granola bars. Word spread, her kids are thriving, and the family is thoroughly enjoying sharing these delicious treats with others in our homes.
We found their line to be full of flavor and to taste like our long lost "gluten-loaded" treats  from the past- much better than the  granola bars you'd pick up at 7-11 as a quick pick –me-up- get the No-Nuttin Trail Mix instead. I must mention their dried fruits is loaded with FRESH flavor. This line has a terrific amount of fiber which always comes in handy.
Their online store is http://librenaturals.com.
Tina Turbin
This food company is given a thumbs up and is HIGHLY recommended.
Tina Turbin www.glutenfreehelp.info
From our home to yours, Tina Turbin
If you have any questions or suggestions just email me at info (at) GlutenFreeHelp.info.