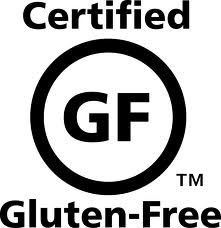 I'm sure you've heard the great news: the Food and Drug Administration (FDA) has finally published its proposal for gluten-free labeling requirements and is accepting comments from consumers through October 3, 2011.
Now that the proposal has been published, it's time for the celiac community to take the critical step of providing feedback to the FDA. In order to assist gluten-free consumers with this task, the Celiac Disease Foundation and American Celiac Disease Alliance, with the help of notable experts, have set up an informative website (www.1in133.org) with resources on the proposed guidelines and even a Gluten-Free Labeling Proposal Letter to which consumers can add their signature.
According to the Celiac Disease Foundation, "Many individuals want to comment on the proposal but may not be sure of what to write or how to frame their comments or perhaps find it complicated to navigate through the process."
The Frequently Asked Questions page is informative and easy to understand, and the proposed letter is cogent and well-analyzed. Check it out and let your voice be heard!
Tina Turbin
From our home to yours, Tina Turbin
If you have any questions or suggestions just email me at info (at) GlutenFreeHelp.info.