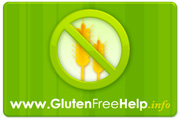 Researchers at the University of Rochester Medical Center in New York have been exploring the workings of gut flora and how they help keep "bad" bacteria in check. According to the study's leading researcher, Jun Sun, "Our work suggests one possible mechanism, by working through the vitamin D receptor — a molecule that binds with vitamin D and controls a number of functions — a sensor and regulator for the majority of functions of vitamin D."
Sun and colleagues looked at the role of vitamin D receptors in the colons of mice and found that pathogenic microbial strains of Salmonella were more destructive in mice without vitamin D receptors. These mice had more inflammatory molecules, lost weight faster, and their risk of death was higher than in other mice. The published study in the American Journal of Pathology suggests that the vitamin D receptor plays a key role in fighting bad bacteria "by binding the inflammatory molecule NF-Kappa B and keeping it from activating other inflammatory molecules," according to the UPI article.
We have a largely mutually beneficial relationship with our gut's flora, and Sun's research is helping to clarify how these microbes function so that we can utilize this understanding in the prevention of diseases which may be caused by inflammatory responses in the body affected by "bad" bacterial invaders. With scientists linking vitamin D and its receptor with various diseases, Sun's research is a welcome clarification of this relationship, although much more research will be necessary in this area.
Miranda Jade Turbin
k.m.
Resource:
United Press International: Key to Gut Functioning http://www.upi.com/Health_News/2010/07/08/Vitamin-D-Key-to-gut-functioning/UPI-79521278621244/
From our home to yours, Tina Turbin
If you have any questions or suggestions just email me at info (at) GlutenFreeHelp.info.