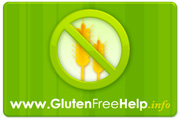 In my work as an author and gluten-free advocate, I have often written and spoken about the importance of federal regulations for gluten-free labeling in the U.S. In my article, "U.S. Has Yet to Define 'Gluten-Free' for Food Labels," which was published in the winter edition of The Journal of Gluten Sensitivity, I pointed out that there isn't even an official definition in the U.S. for "gluten-free." I am far from the only celiac who is concerned about the delay in developing gluten-free labeling regulations; the America Celiac Disease Alliance and numerous other participants will be holding a summit in our nation's capital in order to bring attention to this crucial issue.
Currently neither of the two major food regulating agencies, the U.S. Department of Agriculture, which regulates egg, meat, and poultry products, nor the FDA, which oversees packaged and other foods, has defined "gluten free." The smallest detectable amount of gluten in the U.S. is 20 ppm, but there is no official agreement that gluten-free means 20 ppm or less of gluten. The Food Allergen Labeling and Consumer Protection Act of 2004 (FALCPA) required the FDA to formulate voluntary gluten-free labeling laws, which were proposed in 2006 but have still not been approved. The present proposals set the definition for gluten-free at 20 ppm.
The gluten-sensitive and celiac community, parents, and healthcare professionals are tired of waiting for these gluten-free labeling laws to be passed. During National Celiac Disease Awareness Month, which falls in May, the American Celiac Disease Alliance and others will be meeting in Washington, D.C. at the Embassy Suites Convention Center for a gluten-free labeling summit. Event highlights include the making of the world's tallest gluten-free cake by gluten-free chefs.
According to Living Without, "With the number of products making unregulated gluten-free claims on the rise, the marketplace can be potentially dangerous for consumers with gluten sensitivity and wheat allergy." The American Celiac Disease Alliance has clarified the proposed gluten-free labeling regulations on its website, www.AmericanCeliac.org, and has been actively pushing for the FDA to finalize these laws. Their next step in bringing the attention of lawmakers and the public to the FDA's inaction is this gluten-free labeling summit.
Attendees of the summit will include members of the gluten-free community, leading celiac disease and gluten sensitivity researchers, legislators, and food companies. An estimated 1 in 133 celiac Americans must avoid gluten, a protein found in wheat, barley, and rye, which causes an autoimmune reaction resulting in damage to the intestinal tract and other serious health issues. Gluten-free labeling laws will help protect an estimated three million celiac Americans.
With "gluten-free" product labeling on the rise, it's more important than ever to pass labeling regulations and agree on a specific definition for "gluten free." With the FDA's compliance with the FALCPA, gluten-sensitive and celiac consumers won't be at risk for accidental gluten ingestion and its potentially serious health effects. You can learn how to get involved in the summit or in this issue by visiting 1in133.org, where you are encouraged to help by donating, signing a petition, or sending a letter to the FDA.
Tina Turbin
k.m.
Resources:
1 in 133 http://1in133.org/
American Celiac Disease Alliance: Gluten-Free Labeling Proposed Rule
Celiac.com: FDA Set to Adopt New Gluten-Free Labeling Standards In-Line with New Codex Alimentarius Standards http://www.celiac.com/articles/21617/1/-FDA-Set-to-Adopt-New-Gluten-Free-Labeling-Standards-In-Line-with-New-Codex-Alimentarius-Standards/Page1.html
Diet.com: Contamination of Naturally Gluten-Free Grains  
"GF Product CLAIMS: Can You Trust Them?" Living Without: April/May 2010.
From our home to yours, Tina Turbin
If you have any questions or suggestions just email me at info (at) GlutenFreeHelp.info.