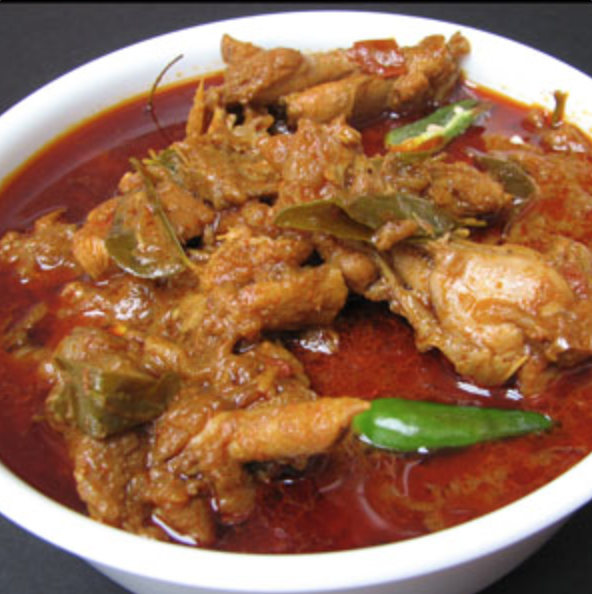 I got this delicious recipe off of Tina Turbin's site Paleomazing.com . I am a huge curry fan plus it has so many health benefits! Delicious and flavorful, try this paleo curry dish over "rice" cauliflower for an extremely healthy and satisfying meal!
Ingredients:
4tsp  Curry Powder
1tsp Cumin
1tsp Coriander
2 Minced Garlic
1 Large Onion Diced
1 Chicken Breast Diced
Gluten-Free Soy Sauce (1-2 dashes/to taste)
1 Red Pepper ( capsicum) De-Seeded and Diced
Optional:
Cauliflower "rice". Recipes for this are all over the web.
Instructions
Brown chicken and onions in a pan.
Add all of the spices with some hot water and cook the mix for about 10 minutes – add water if necessary so that it won't dry out.
Meanwhile, prepare your "rice" cauliflower (optional).
Add red pepper to mix and let cook for about a minute or so.
Serve in bowls, on plates with a nice side salad or over "rice" cauliflower
Enjoy!
Miranda Jade Turbin
From our home to yours, Tina Turbin
If you have any questions or suggestions just email me at info (at) GlutenFreeHelp.info.