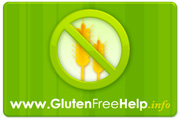 On the gluten-free diet, you've likely come across some of the challenges. Especially when you're new to the diet, the amount of foods that are off-limits and the number of hidden sources of gluten can seem overwhelming.  For many, the gluten-free diet is more like a gluten-free lifestyle, requiring major changes in several arenas of your life. I've found in my own experience as a celiac on the gluten-free diet that there are two things that help immensely—information and support. For this reason, I recommend that the gluten-free community look into subscribing to the CELIAC list, a listserv that provides these very ingredients to gluten-free success.
The CELIAC list was launched in November 1994 as a means of exchanging information relevant to celiac patients across the globe. The unmoderated discussion email list draws people who are interested in a variety of related topics, such as gluten sensitivity, wheat allergy, and additional food intolerances that are often found in gluten-sensitive and gluten-intolerant individuals such as lactose intolerance.
The information provided through the list covers a wide range of topics varying from scientific research, gluten-free foods and recipes, and helpful tips for eating gluten-free, such as dining out.  For instance, if you're looking for different gluten-free flours or a tasty gluten-free version of your favorite recipe, you can post a question or search for information on these subjects on the listserv.
The CELIAC list strives not only to empower the gluten-free community with knowledge but with support. According to About.com, "Studies have shown that one reason why some celiac patients can't stay gluten-free is that they don't have a support group to encourage and help them." For people who live in remote areas without other celiac or gluten-free people to lean on, or even for those who do belong to a celiac support group, the listserv provides an opportunity to connect with others. You can send out questions and receive responses and comments from a variety of subscribers, ranging from medical professionals to relatives of celiac patients. You can also help others by sharing your own advice, experiences, and helpful resources. You don't even need to participate; instead you can simply read the questions and responses contributed by others and benefit in this way from being connected to this community of over 3,000 members from over 40 countries.
Subscribing to the listserv is easy. The sign-up process begins with sending an e-mail to CELIAC-subscribe-request@LISTSERV.ICORS.ORG. Next, you'll receive an email confirmation that you'll  need to reply to. In case you experience any problems with subscribing, you can resubmit your request or email Mike Jones sat mjones@digital.net, providing details of the problem. If you'd prefer not subscribe or if you're looking for references and information on celiac disease in general, you can find relevant files and summarized information at .
The road to long-term health as a celiac depends largely on the success of implementing the gluten-free diet. It can be tough making the necessary adjustments to one's way of life in order to completely eliminate gluten from your diet, but resources such as the CELIAC list can provide the knowledge and connections you need for successful gluten-free living.
Tina Turbin
k.m.
Resources:
CELIAC List
About.com: Benefits of a Celiac Support Group http://celiacdisease.about.com/od/resourcesforceliacs/a/SupportBenefits.htm
From our home to yours, Tina Turbin
If you have any questions or suggestions just email me at info (at) GlutenFreeHelp.info.