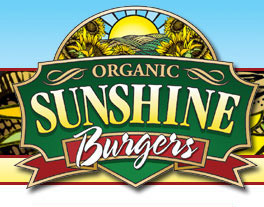 Sunshine Burger is one of the only companies that offers a gluten-free, soy-free, vegan and USDA certified organic veggie burger. Only organic whole food ingredients are used, such as raw ground sunflower kernels, brown rice, fresh carrots, herbs and sea salt, all of which (the company is proud to say) consumers can pronounce.
Organic Sunshine Burgers come in several flavors: Garden Herb, Barbecue, South West, Breakfast and Falafel. All Sunshine Burgers are fully cooked and browned in the oven and come frozen to preserve freshness. You can find these burgers at Whole Foods as well as in many other health food stores and co-ops across the country.
For more information or recipe ideas, check out the link below!
Tina Turbin
http://www.GlutenFreeHelp.info
From our home to yours, Tina Turbin
If you have any questions or suggestions just email me at info (at) GlutenFreeHelp.info.